Friday Oct 08, 2021
(Ep. 39) The Carbon Storm of 2021: Energy shortages and high prices — Michael LaBelle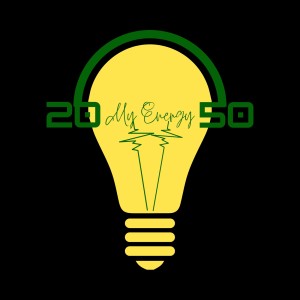 This week Michael is answering a question his brother asked. He works for a multinational company which produces parts all over the world. He's particularly concerned with energy shortages and reduced production by China's factories. He's asking if the global energy shortage and spiking prices is, as he writes, a "readily solvable problem or are we headed someplace dire?"
Michael take his question on in this podcast and answer it in the framing of what experts talk about when a hurricane comes ashore now - well, it's not directly because of climate change, but it emerges as a 'Carbon Storm'. The interaction of climate change and climate change policy and business responses. The perfect storm the media is speaking about, is actually a Carbon Storm that will occur with more frequency as the energy transition places pressure on old fossil fuel technologies and while newer technologies are still being rolled out. The market needs to adjust and so do regulations that facilitate the energy transition.
We can speak of the 'Carbon Storm of 2021' which reflects the new reality of Climate Capitalism, which Michael spoke about in episode 31. We are now paying the price of the energy transition, and how consumers, governments and industry react and work together to make this transition will also determine the price we pay in the short and the long-term.
In this episode, Michael provides a simple framing of the 'problems in the East' and 'problems in the west'. Unfortunately, he don't discuss the problems in the South. We hit on old topics, like Russian gas, but also energy shortages in China and Europe and how we get to talk about Europe's and Russia's dysfunctional dependency relationship. Well, maybe it's not dysfunctional, but its like a married couple that's been together for fifty years, maybe it's not dysfunctional to them, but from the outside we think it is.